On December 14, 2020 a total solar eclipse will be visible from within a narrow corridor that traverses the Pacific Ocean, South America and the Atlantic Ocean.
This total solar eclipse, the last eclipse of 2020, will be visible from Chile and some parts of Argentina in the afternoon. Some regions of southern South America, south-west Africa, and Antarctica will see a partial solar eclipse.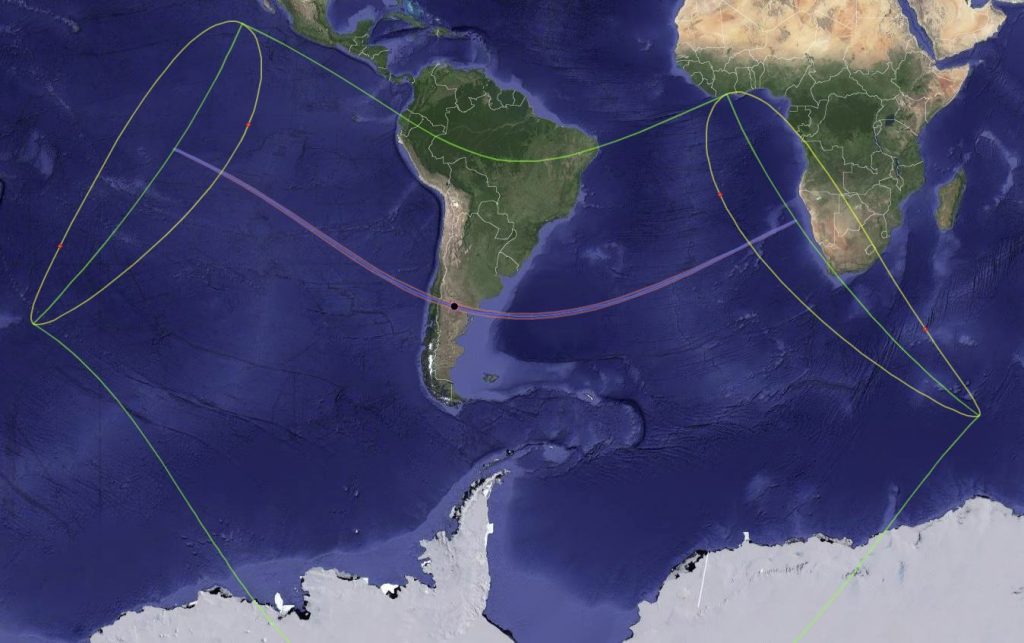 The total eclipse begins roughly 600km east of the Marquesas Islands in the south-central Pacific Ocean. The Moon's central shadow races across the Pacific not touching land for over 6500 kilometers until reaching the small Chilean island of Mocha at 12:58 pm local time.
For details maps and more information visit our dedicated page to the 2020 total solar eclipse